Dr. Gili Solomon- Chief Scientist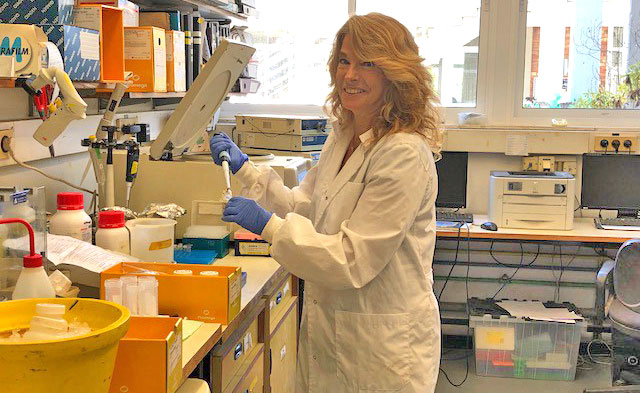 Dr. Solomon received her PhD in Biochemistry & Food Science, in the Hebrew University of Jerusalem, Faculty of Agriculture, Food and Environmental Quality Sciences, Rehovot, Israel. Her M.Sc. in Food Science, Rutgers University, New Brunswick, NJ, USA and her B.Sc. in Life Sciences - Biology, Tel-Aviv University, Tel-Aviv, Israel.
Dr. Solomon is an experienced Researcher with a demonstrated history of working in the biotechnology industry. Skilled in team managing, training and teaching, planning and managing research projects.
Dr. Solomon has over 25 publications in scientific journals and presented her research at international conferences. Dr. Solomon has more than 20 years' experience in the field of molecular biology and biochemistry. Specializing in recombinant proteins expression, purification and their biochemical and biological activity characterization, process development, scale up from R&D to production scale, technology transfer and project management.